Department overview
Our about
Since 1946
The Department of Geography at National Taiwan Normal University was established in 1946 when a Geography and History Department was pioneered in Taiwan. In 1962 when an academic disciplinarily specialized development was called for, an independent Department of Geography was formed.
Consequently a master's program and a doctoral program of geography were established respectively in 1970 and 1988. Since then, the Department of Geography has matured into a discipline where various geographic sub-fields and specializations flourish and collaborate well into an integral department.
Development goal
The NTNU Department of Geography has goals not only to prepare its students to become teachers of Geography in secondary schools, but also to get students ready for various other applications of geography. The various areas of professional applications emphasize the requirement of good geographic knowledge and skills to be used in environmental monitoring, disaster mitigation, spatial and regional planning, tourism planning and GIS design and application. Students at their senior year will be guided into specialized field and internship. With the nature of rational thinking and humanistic concerns and professional skills, our students will become rounded environmental researchers and workers.  are designed to nurture senior information professionals and their research and development capabilities. In the meantime, we can create inventions, cross-domain integration, and promote the upgrading of the information industry.
Curriculum Structure and Framework
The curriculum of our undergraduate program contains a series of core required courses and four programs. The programs are:
(1) Program for Training Geographic Educators  <Link>(2) Environmental monitoring and Disaster Management Program  <Link>(3) Regional Studies, Tourism and Planning Program  <Link>
(4) Geospatial Information Science Program  <Link>
Faculty and Students
Faculty
The Department has a faculty of 26 and 10 adjunct professors, covering most sub-fields of geography. Each of the faculty excels in their area and devotes themselves into teaching, research and professional services.
Students​
Number of student members
Bachlor Degree : 311
Master Degree : 81
Ph.D Degree : 40
Academic Performance
Academic Research
In the department, faculty members are keen to research and research initiatives. Journals and book series are published periodically by the department, including in the "Geography", "Geographical Research Series", and "Geographic Education". Each year, research projects commissioned by governments, government agencies, and private agencies are abundant. They are strengthening faculty's research capacity and benefiting students as well. While the faculty members are active in research, their teaching benefit students with research results. Four centers are under the umbrella of the Geography Department. They are showed in the next diagram.
Academic Activities
The Department of Geography has given emphasis to turning research results into academic sharing activities. Since 1997, the department has hosted "International Geographic Conference of Taiwan" annual with success. Our faculty members and students are also active in international academic exchange by participating conferences, workshops and exchange programs. Annually, the department invites internationally renowned geographers and scholars to visit. Such visits often turn out to be productive as research and teaching could be strengthened simultaneously.
Student and Teacher Interaction
With students' evaluation of each course they take, the department aims at quality teaching. This also serves to improve the department curriculum. The Department holds a student-teacher forum each semester to boost communication and to narrow gaps. Students' opinions and reflective thought help to bridge the communication issue between the faculty members and the students. It benefits the making of an excellent geographic society on campus.
Facilities and Equipment
The Department has a number of laboratories and centers. The facilities and equipment are briefly listed in the following:Geomorphology Laboratory
Climate Research Lab
Hydrology Research Lab
Computer Lab
GIS Research Center
Geomorphology Laboratory
Equipment for sediment grain size analysis, petro-physical properties analysis, estuarine and coastal monitoring system, satellite positioning systems, general landscape measuring, aerial photo image data, and numerical topographic analysis system are well provided and maintained in the department.
Climate Research Lab
Meteorological measuring instruments for teaching purposes, remote sensing meteorological observation system, fax system of radio weather map, and Japan synchronous meteorological satellite image receiving system are equipped.
Hydrology Research Lab
Hydrology laboratory mainly focuses on water quality and water analysis.​
Computer Lab
The Computer Lab provides 25 personal computers with various professional software, including mainly ARCVIEW, ARCGIS, MAPINFO, COREL DRAW, PHOTOSHOP and PCI Remote sensing software.
GIS Research Center
The GIS Center offers ESRI and GIS software. They help to process satellite images, numerical analysis of aerial systems, etc. Large storage facilities and image output devices are also available for use to support research and teaching.
Future Prospects
The Department of Geography at NTNU has not only a long history and excellent reputation in training high school geography teachers, but also a newly emerging trend in educating environmental professionals. Many distinguished scholars, teachers and professionals succeeded based on the education and training they obtained from this department. We hope to continually broaden our students' horizon of geographic knowledge and skills through intensive and extensive training. We highly welcome students, who are enthusiastic about life, caring for others and the environment, curious in exploring and experiencing the world, and brave to thinking critically and deeply, to join us. We can make a difference in life. What it takes is an ambitious heart that care to seed a seed and aim for a sustainable future.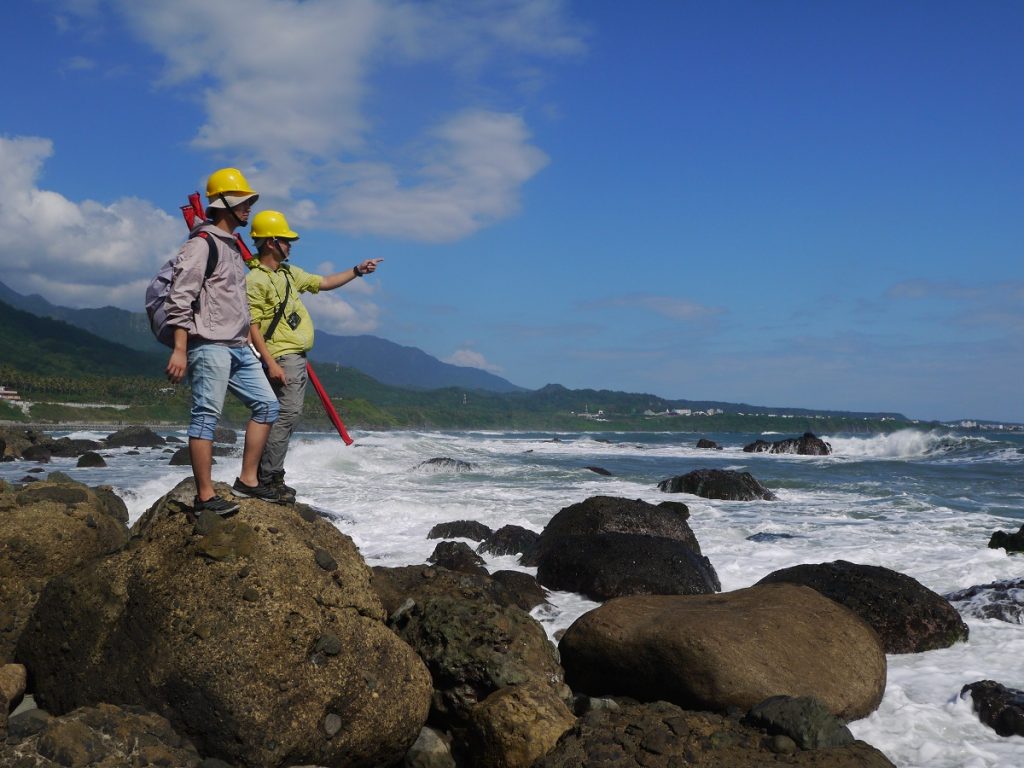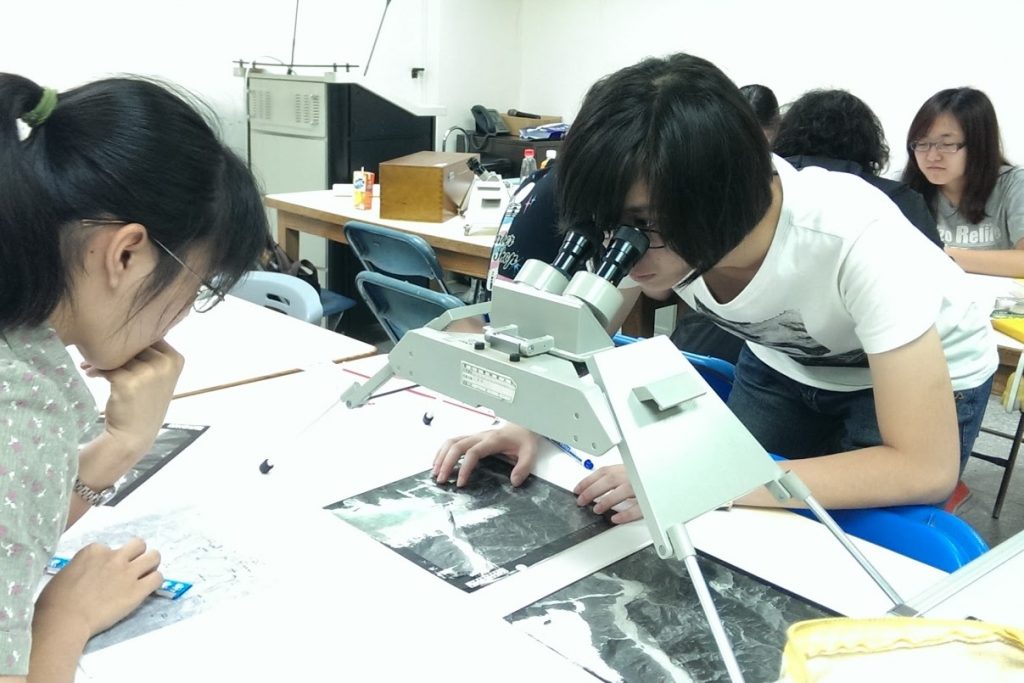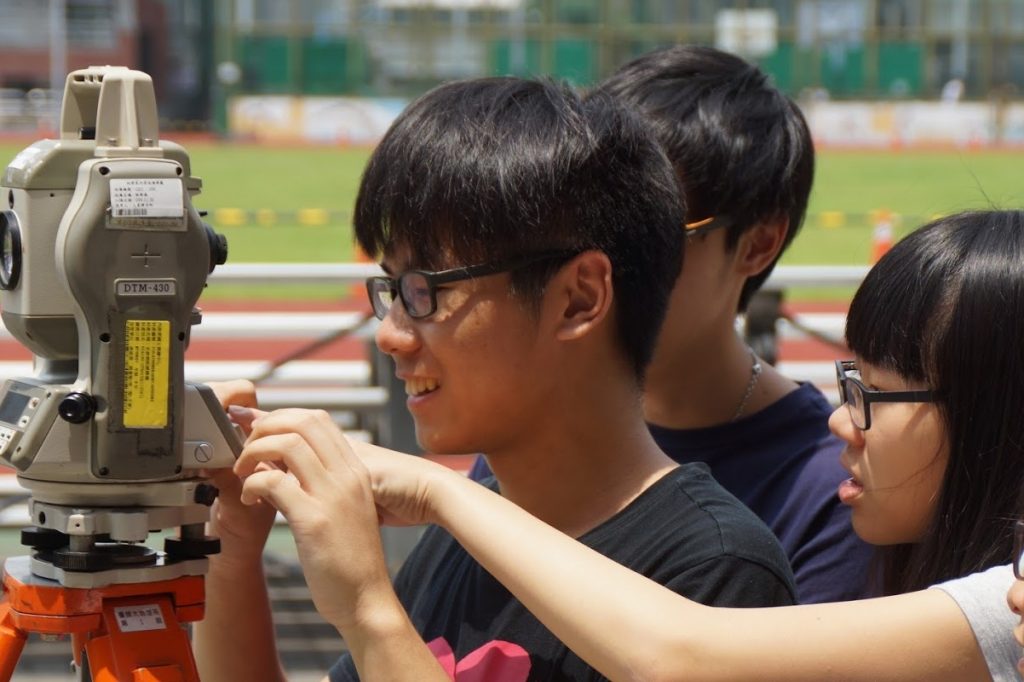 Laboratories